We've always said, "Church isn't a building, it's the people!" There are so many people deeply involved in the mission and vision of the McFalls Vineyard. Dozens of volunteers, staff members, pastors, ministry leaders, and elders - all help in various ways week-in and week-out. Without these incredible individuals, this community would not be what it is today. Here is a snap shot of just a few of those individuals.
Dick planted the Mechanic Falls Vineyard 20 years ago. He is happily married to the love of his life Maida & together they have two adult children and 8 grandchildren.
Maida helped plant the Vineyard Church of Mechanic Falls 20 years ago. She & her husband Dick have two adult children & 8 grandchildren. Maida has a love of the outdoors & art!
Mike, originally hails from upstate NY. He and his wife AJ, have 3 wonderful boys, and a dog named Baxter. He loves the outdoors and loves the mission and calling of Jesus!
Captivated by worship at a young age. He has spent much of his life cultivating worship as a lifestyle & is deeply involved in producing records & songs for Vineyard Worship/Integrity. He is happily married & has 5 kids.
Administrator | Kid's Director
Meghan has grown up as a part of this community over the last 20 years. Now as she gets to love on the next generation, all the while trying to convince her own amazing son that she is actually cool.
Born & raised in Maine, Aaron is married to Janelle & together they have 4 cats. They started going to McFalls Vineyard in 2010 & haven't looked back since.
They are founding pastors of the our church back in 1997, with their team of incredible people, they help plant a church that continues to bring Jesus into our community. They love spending time with their 2 sons and 7 grand-kids.
They with their three boys love the Maine outdoors. They are passionate about worship & the local church family as well as reading, hiking, making up silly stories around the dinner table & playing the game of 'Sorry' with color coordinated Lego figurines.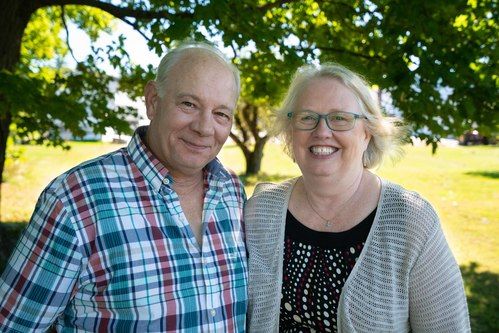 As part of the church plant team in 1997, they have served together in various areas of the church over the years. They live in South Paris, enjoy camping, spending time with their 3 adult children and 5 grandchildren.
Grew up together in the same neighborhood. They have been married and journeying with the Lord for the better of 45 years. They have four incredible adult children, and eleven plus... grandchildren. They are the Joy of their hearts!
They love the body of Christ and all that God is doing in the earth.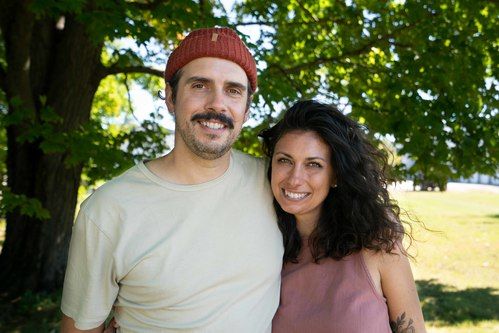 They have been around since the beginning. With their 9 Kids. Their passion is marriage & family healthiness through Jesus.
Love traveling & going on adventures with their five kids. Their summers are filled with camping, hiking, and fishing, & wintertime is all about snowboarding, ice skating, & hot chocolate. They have a passion for friends, food, & family. Whether it's sitting around a dinner table or a campfire, they love sharing it with others.
They moved to Maine from Florida in 2010 & found the Mechanic Falls Vineyard shortly after. They own & operate Northlight Electric. With 3 boys who love to spend time outdoors snowboarding, playing baseball, soccer and hiking, they keep busy. Nick is part of the worship team & thinks 90's alternative is still cool.
We'd love to hear from you!
Fill out the form below to get started & we'll be in touch soon.